History, mindset, values
Our history is a continuous journey between two fixed points. A path that we forge by weaving together new relationships. This is how our fabric continues to become stronger.
There is an Italian way to progress; it is known all over the world and it is the one that has brought the Boero name to the market for almost two centuries. It is the way of a mindset that, between two points, sees infinite possible routes and paths. It is precisely in that apparent disorientation that new ideas are born, which are democratic in that they do not rule out any eventuality. It is the way of inventiveness, which, with an eye always open on various prospects, seeks to create new combinations. It begins with that which is known and has become scientific knowledge, passing through that which is unknown and is a matter of art, observing nature, in which many solutions are already hidden. We have a passion for those who, in the face of the unexpected, know how to spot something beautiful. Gruppo Boero wishes to continue to represent a culture that appreciates the polytechnic tradition, a multidisciplinary approach and curiosity, as instruments of the kind of progress that reduces limits. Even our own.
Historicity
Our historical authenticity is a bond between generations. To have a history means to have overcome complexity several times, having devised solutions that you are ready to call into question, in a continuous duel between stability and change.
With every generational transition we establish new long-term goals. Historical authenticity means having experience and seeing the commitment through, which allows us to feel strong even when imagining the future.
Innovation
To innovate means to find the right way to adapt to the changing context in which we operate, shaping new business, research, and work models. We shift the limits of our knowledge without ever denying the wealth of accumulated know-how that distinguishes us. We are open to the stimulus of technological advances, which provide us the opportunity to find new solutions, drawn out from extensive experience and an unfaltering faith in the human touch.
Sustainability
Our business model cannot compromise the well-being of planet Earth and those who live there. The functionality of our products and the effectiveness of our processes are, today more than ever, considered in parallel with the impact these will have on various aspects of the ecosystem. Every strategic decision must take this into consideration; new research and new tools are now available to us to understand and take concrete and responsible actions in this direction.
Italian spirit
We wish to be representatives of the best Made in Italy, the one in which intellect, creativity, taste, technical skills, and artisan culture converge, capable, that is, of being responsible for a product at every stage. The Italian spirit is an attitude we continue to cultivate, and which guides us in all our processes. It is our value multiplication factor.
Expertise
We have always asked our team to combine their tacit and explicit knowledge, their respective experiences, and abilities; we have been investing continuously for a long time in a treasure trove of expertise and intellect which we place at the service of the customer. This makes us a reliable choice even in highly dynamic contexts.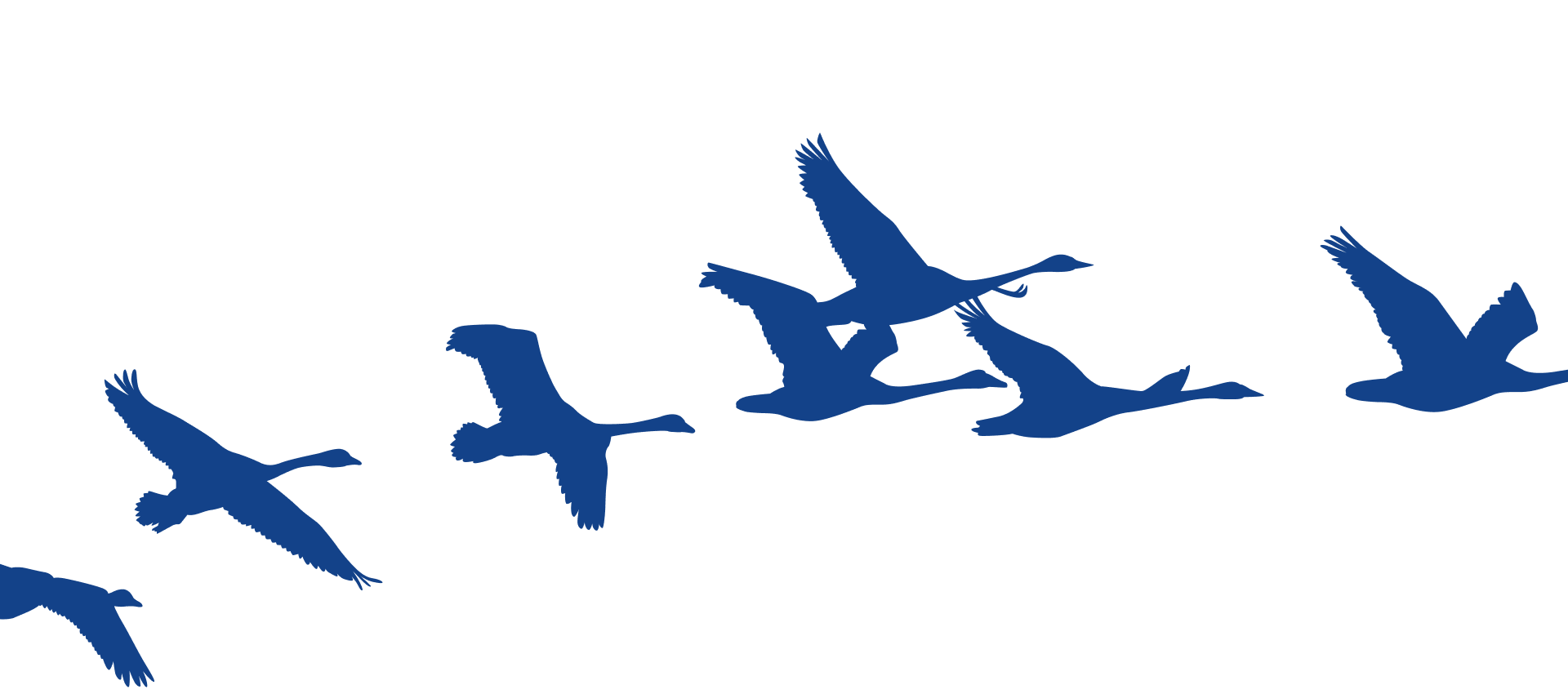 Today the Boero name is known around the world as a brand, yet it was able to become one because this name was originally that of a family who wanted to grow nationally, involving other families in its project, creating with them a common mindset and values shared between distant generations, between people who exchange time and energy. There is a wealth that has spanned four generations, not only of the Boero family, but of its employees and customers. As life has continued to unfold, important, responsible, careful steps have been taken, never rash, as each decision shifted the boundaries of a name, and the name is about the people. As in every journey, there have been many stops and starts, always with a view to expanding our experience regarding colour and the technology that develops it. Today we are ready for a new turning point within a story which has never belonged to a single family, and which is, in each new beginning, the beginning of innovation.
Our swan has even larger wings.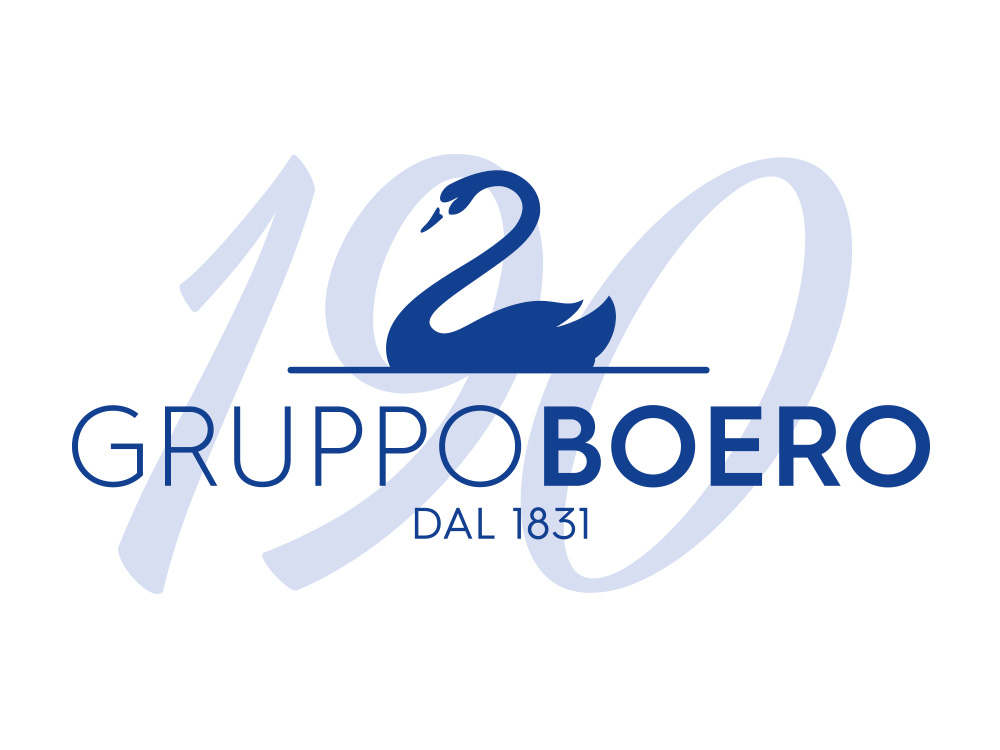 Gruppo Boero celebrates its 190th year and forms an alliance with Portuguese group CIN: two similar family histories proceed towards a shared future.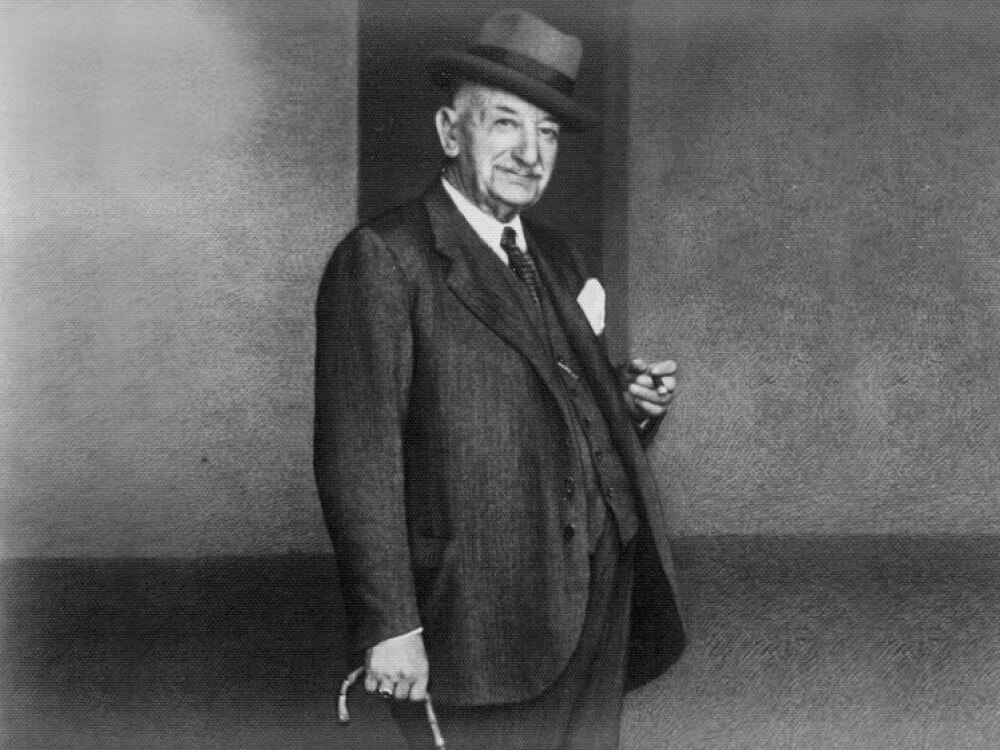 Bartolomeo Boero sets up the family business in the world of paints in a warehouse in Via San Nazzaro in Genoa.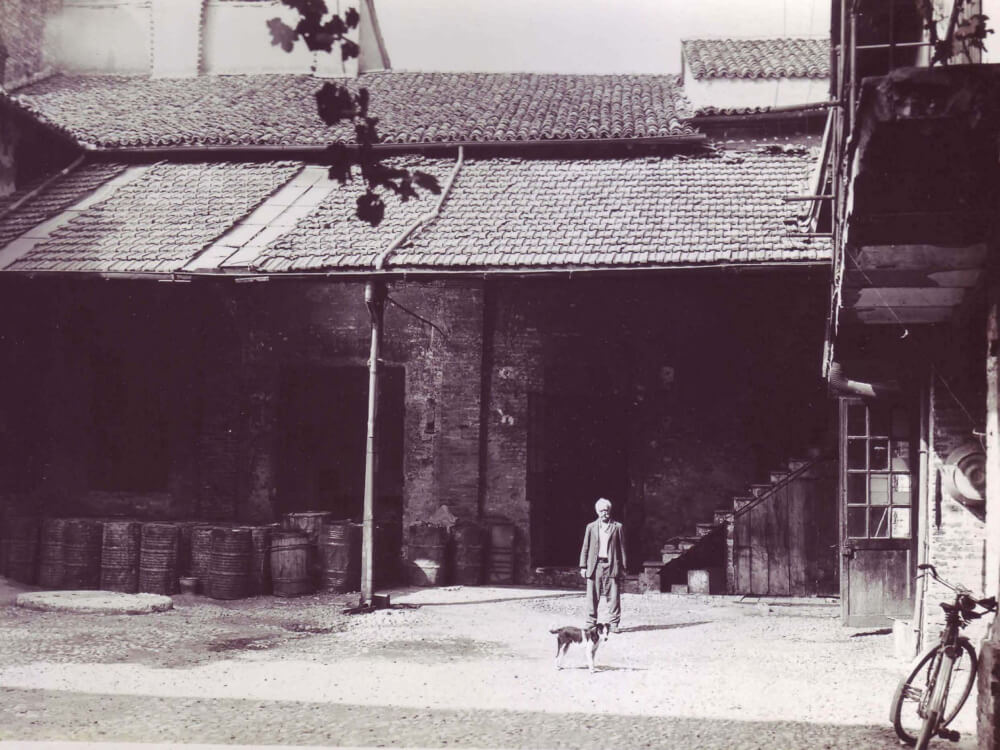 The plant is expanded and transferred to Via Vespa, while still in the Albaro neighbourhood in Genoa.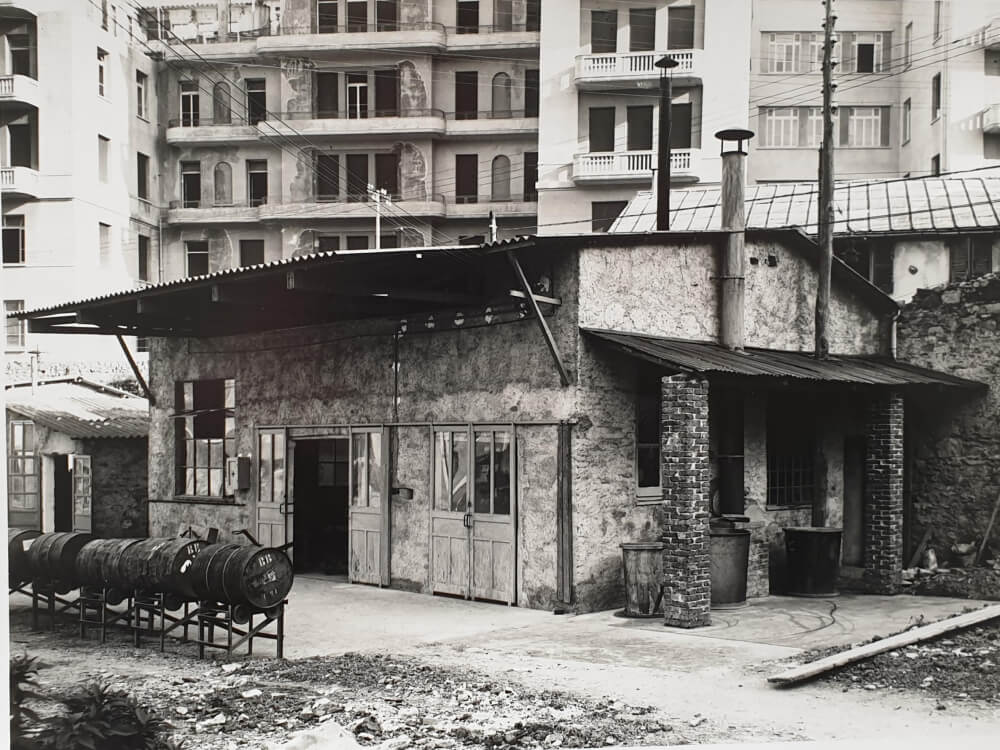 Filippo, the son of Bartolomeo, succeeds his father, and transfers the plant to the adjoining neighbourhood of San Martino.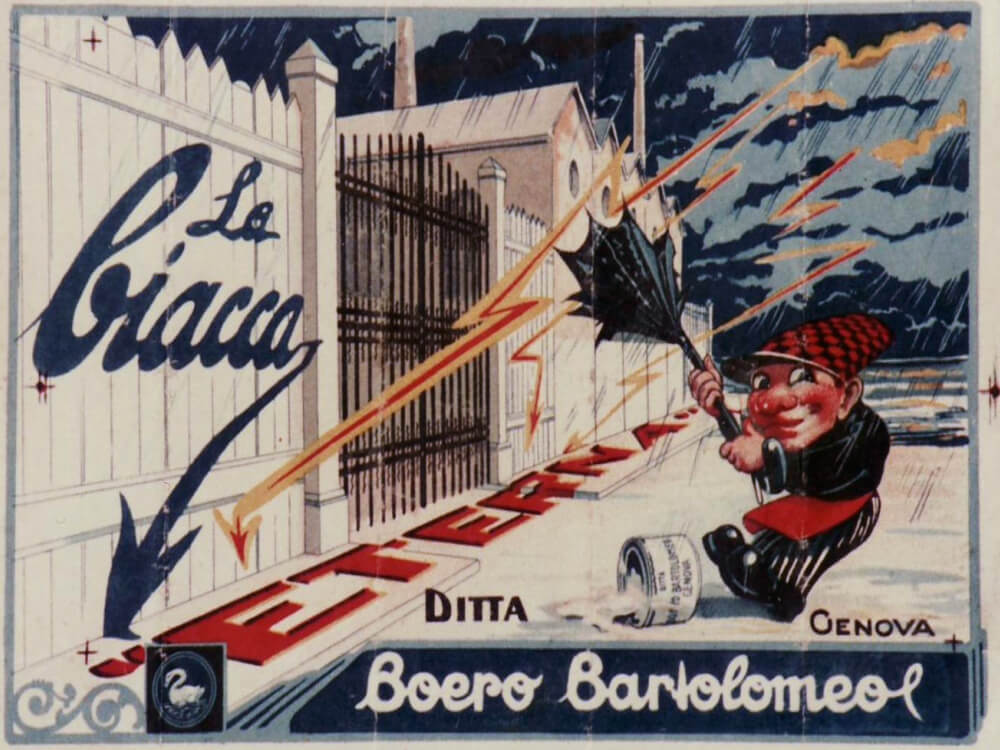 Filippo hands over the company to his children Gigi and Federico Mario – the third generation – and a new general partnership company is formed, Boero Bartolomeo.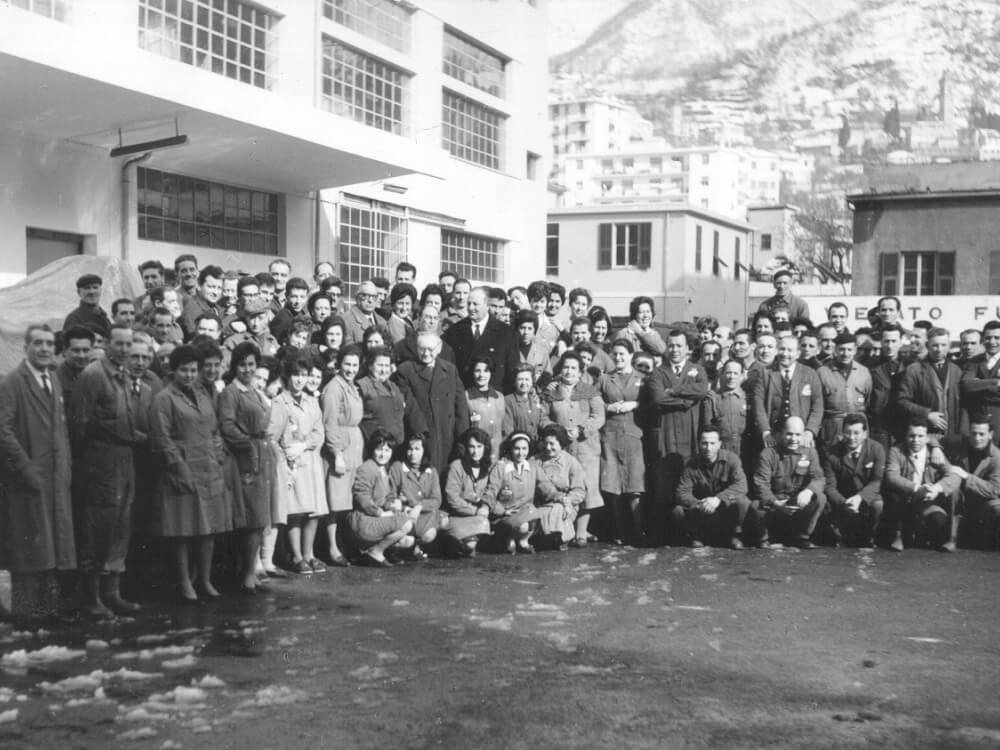 In Genoa Molassana, a new plant is inaugurated, the fourth in the company's history; for that time, the new facility is impressive: a total surface area of 20.000m2 and seven buildings. The production of synthetic enamel paints commences in the following year and in 1970 the specialisation in coatings for the yachting sector.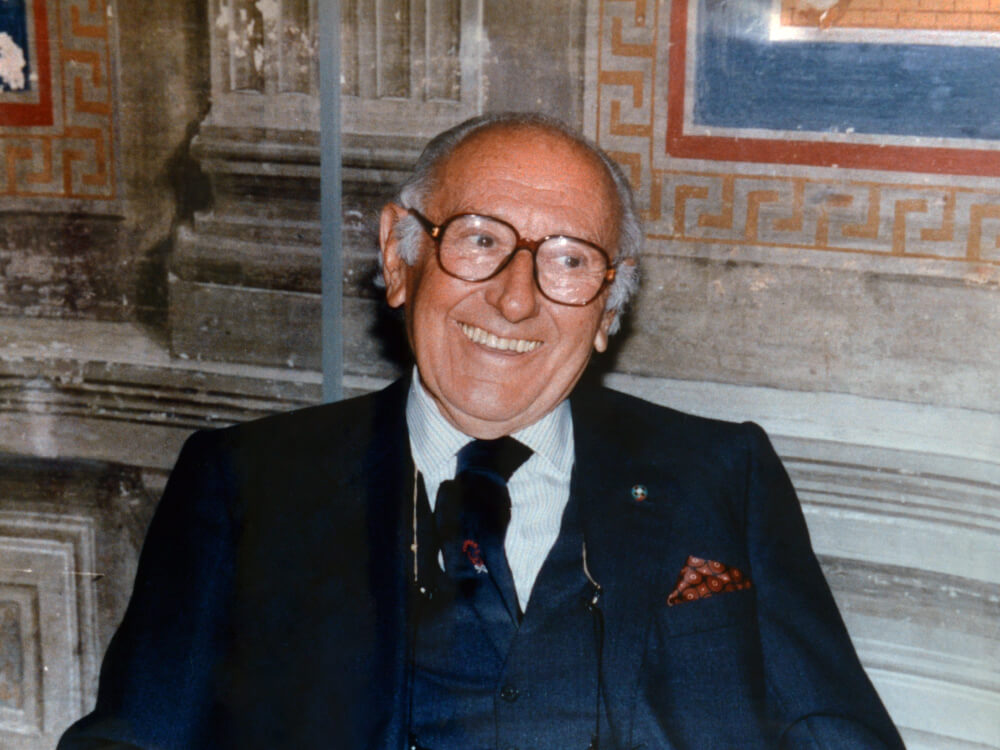 Under the presidency of Federico Mario Boero, the company becomes a group, and the holding company is listed on the Italian Stock Exchange.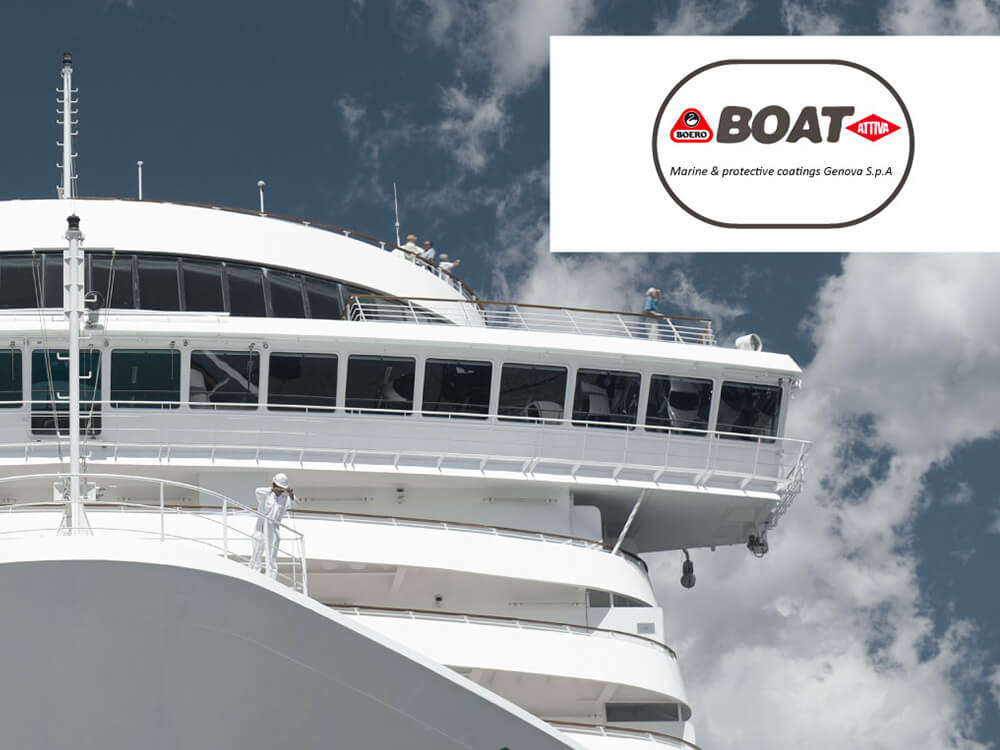 To consolidate its leadership position in the marine sector, Boat S.p.A. is established – Boero Attiva Marine & Protective Coatings – which relies on the know-how of the global distribution network of the Japanese multinational Chugoku Marine Paints.
Andreina, the daughter of Federico Mario Boero and part of the fourth generation, is appointed President upon his passing.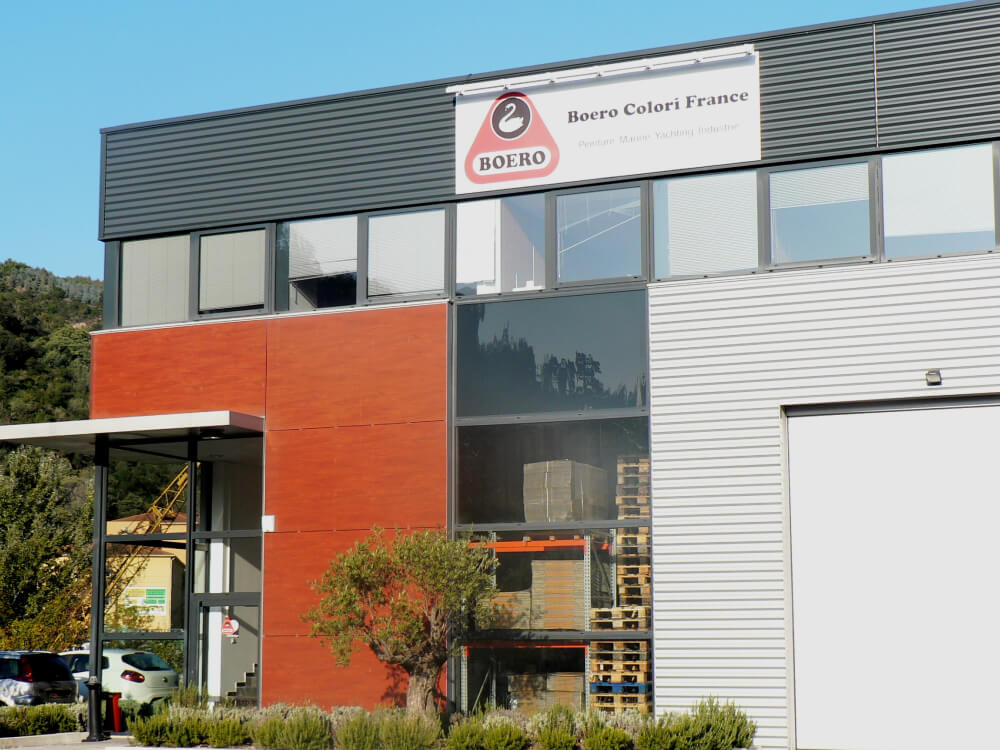 Boero Colori France S.a.r.l. is established to market products in France for the yachting sector. Rover Colori e Vernici S.r.l. is acquired by the pharmaceutical group Angelini in the following year.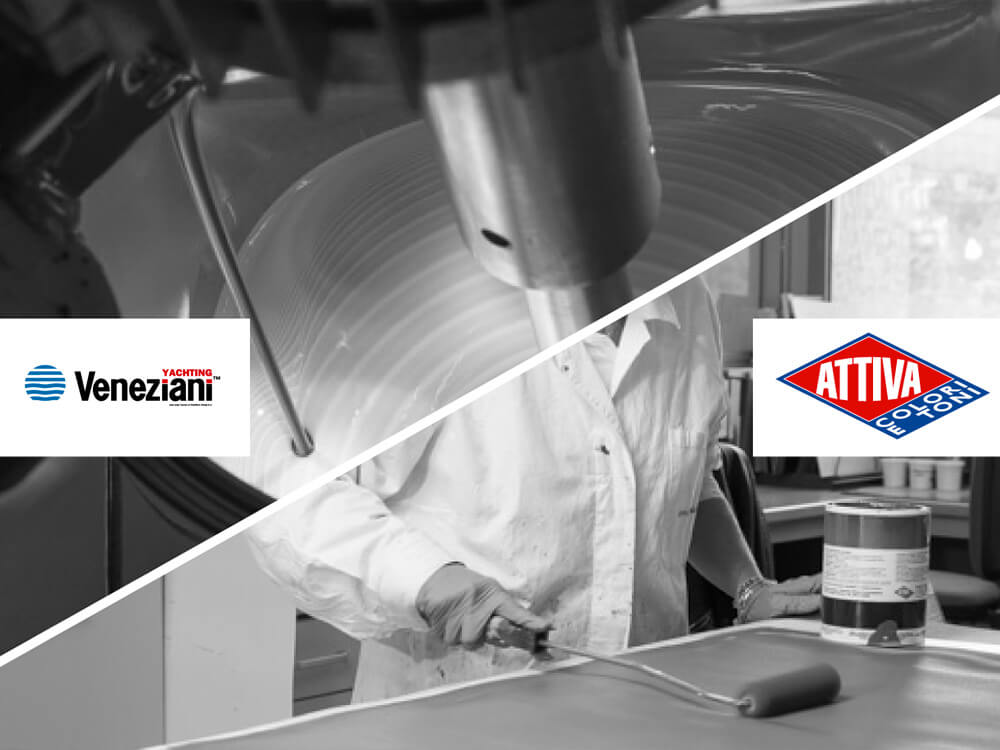 In 2000, the Veneziani Yachting brand is acquired for the yachting sector and in 2001, Attiva S.p.A., one of the top five Italian manufacturers of paints for the architecture & deco sector.
The new plant in Rivalta Scrivia is established, one of the largest in the sector in Europe, dedicated to Federico Mario Boero. In November, the "Riccardo Cavalleroni" Research and Development Centre is inaugurated in Genoa Sampierdarena.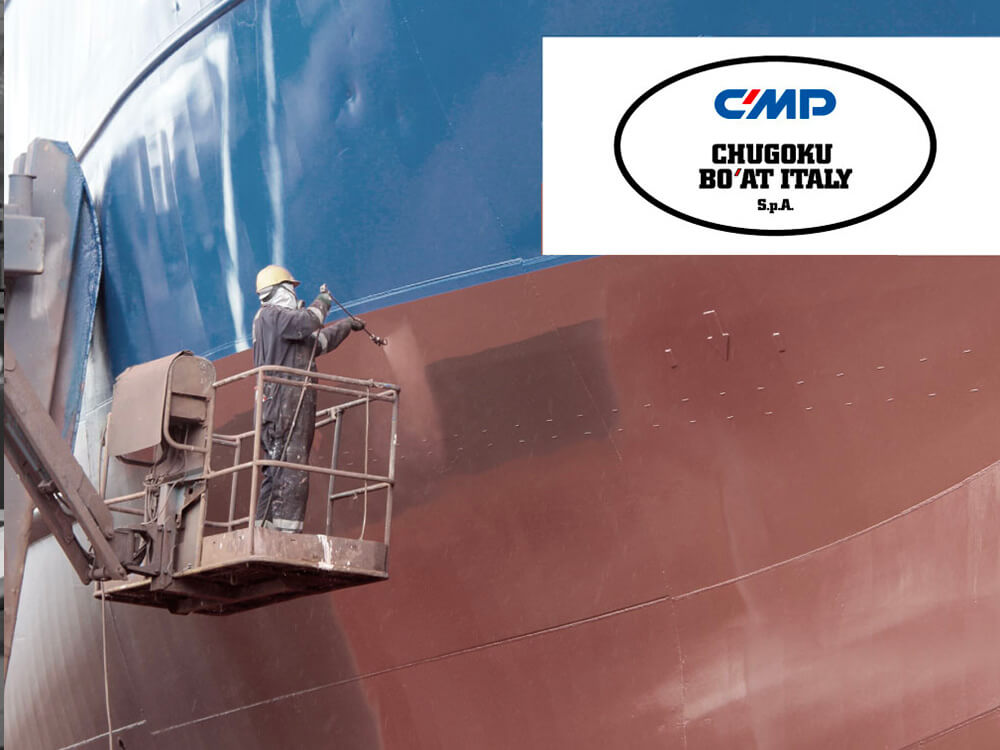 Chugoku and Boero consolidate their relationship as the Japanese company acquires a majority stake in Boat S.p.A.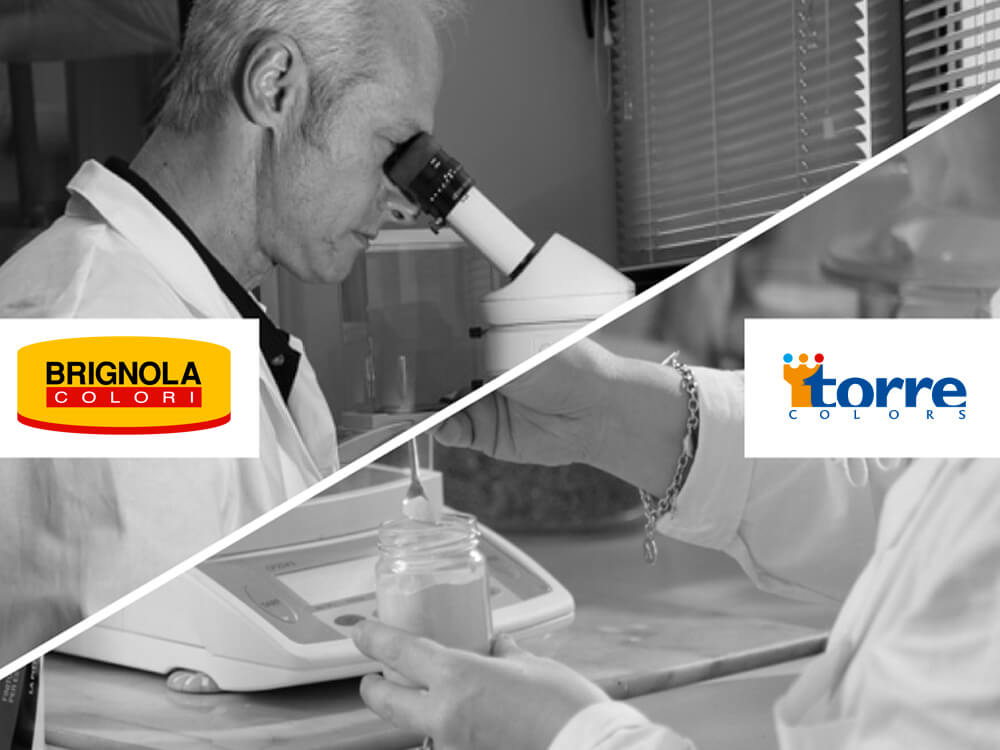 Brignola is acquired together with the Torre brand.
New synergies are set up between well-established leading players in the world of paints, Boero and Brignola, consolidating their effectiveness on the market.