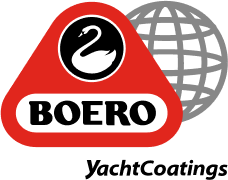 Boero YachtCoatings creates high-quality paint products for any application in the marine context, to best satisfy the requests of all professionals, and of major shipyards involved in the construction of ambitious yachts and superyachts.
It presents an extremely wide range of products for painting, repair, and maintenance of boats, capable of preserving aesthetics and functionality.
A complete line of anti-fouling paints developed to offer high performance under all conditions. These include epoxy primers, ensuring protection and a high level of adhesion; fillers, the lightest and most flexible in the world; undercoats, possessing excellent compactness of the film; and once more, enamels and coatings, with a glossy or satin finish and easy to apply on any type of surface.
Boero YachtCoatings is an international point of reference for the production of paint products for yachts and superyachts.
Our proximity to the needs of each customer spurs us to develop state-of-the-art paint products, made from select raw materials, and formulas in line with the most recent regulations and production processes, guaranteeing constant levels of quality. To all this we add our extensive knowledge of application cycles and the desire to assist our partners every step of the way.
Boero YachtCoatings projects