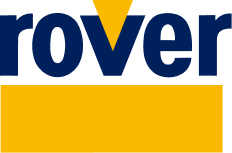 A history spanning more than half a century, strongly oriented towards quality and efficiency, this is Rover.
Rover, aka Romana Vernici, a company founded in 1949 – is a consolidated company, a dynamic brand that, with skill, handles each new customer request; increasingly oriented towards quality products with high-level technical characteristics. Strengthened by the functionality and extensive modernisation of the organisational structure of Gruppo Boero, Rover is tackling the difficult challenges of recent times with competitiveness and with technical products.
The Rover brand is specialised in the production of isolating fixative undercoats, undercoats and finishes for metal and wood, water-based paints for colouring interiors and outside use, and undercoats and finishes for outside use destined for the architecture & deco sector.