Management, logistics, production and research and development activities are carried out across four hubs, all located in that north-western part of Italy that witnessed the foundation and expansion of the Group.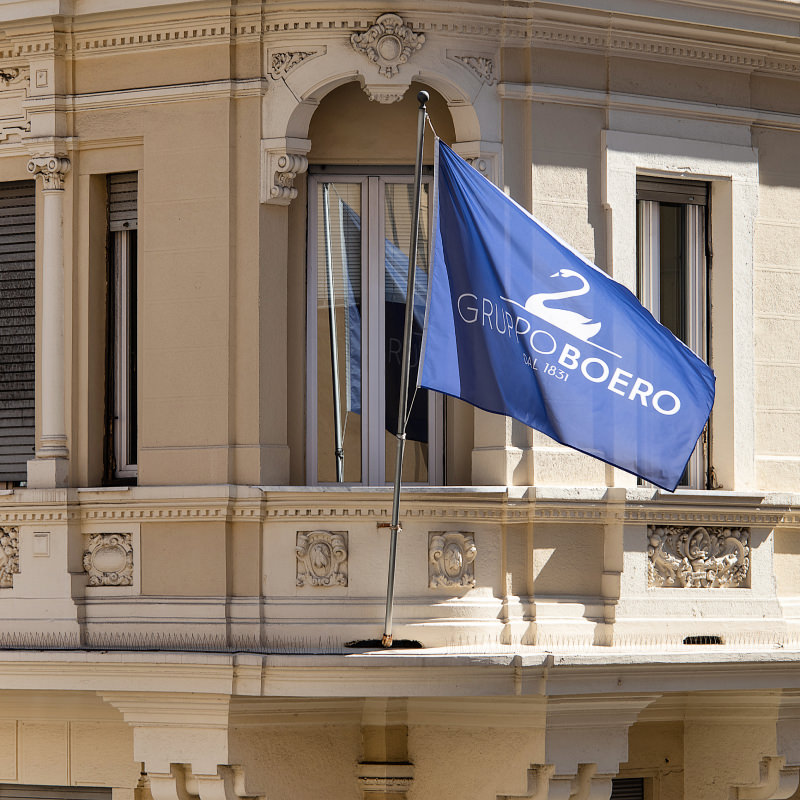 Registered Office, Administrative Headquarters and Sales Office
The Genoa facility has always been the registered office, administrative headquarters, and sales office of Gruppo Boero; this is where strategies take shape with a view to achieving complete customer satisfaction, maintaining the leadership of its brands. The historic building, Palazzo Boero, located in Via Macaggi, was designed and created by Italian architect Angelo Crippa, to which we also owe the hospital, Ospedale Gaslini. The Roman numerals representing the date of its foundation stand out amid the finely worked marbles of the headquarters. 1926.
Via G. Macaggi, 19, 16121 Genoa, Italy
Tel.: +39 010 55001
94
People working
on site
1926
Foundation year of the historic building,
Palazzo Boero
1995
The year in which it became
Palazzo Boero
"Riccardo Cavalleroni" Research and Development Centre
The "Riccardo Cavalleroni" R&D Centre gives the expansive strategy of Boero the fundamental impetus of scientific research. The researchers of Gruppo Boero are thus in an ideal position to formulate products which are innovative, technologically advanced, and aligned with the strictest health and safety regulations. The Research Centre also operates through a wide range of partnerships which include universities, national and international research centres, and the leading suppliers of raw materials.
Strada Comunale Savonesa, 9 – PST – Block F, 15057 Rivalta Scrivia, Alessandria – Italy
Tel.: +39 010.55001 – 0131.853111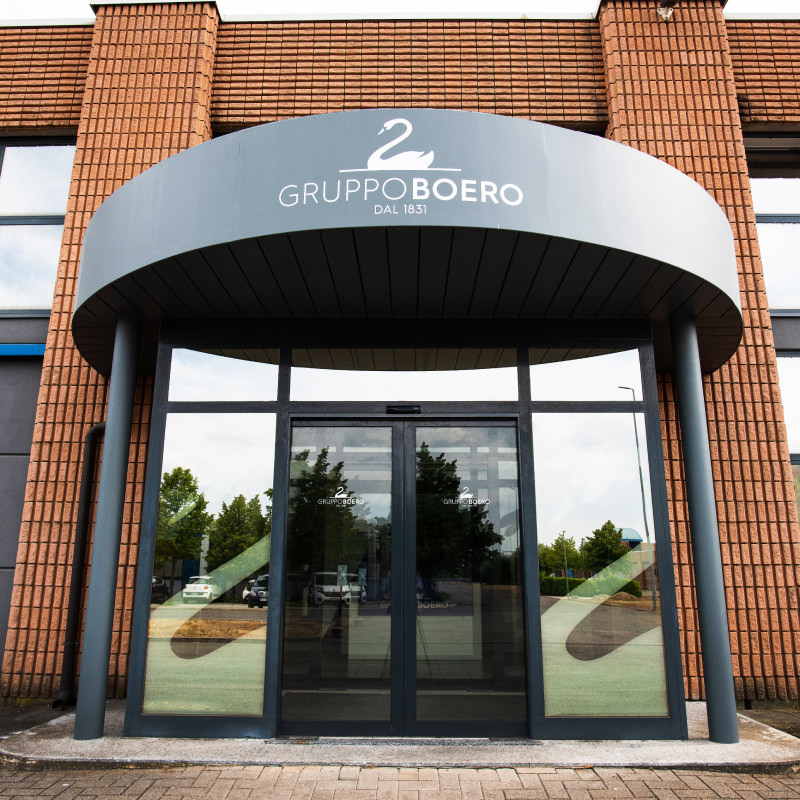 1.350

m²

state-of-the-art

laboratories
37
specialised technicians
and researchers
3

%

of turnover invested

in research and development

each year
+
450.000
tintometric
formulas
2
training centres
dedicated to
the architecture & deco and
marine sectors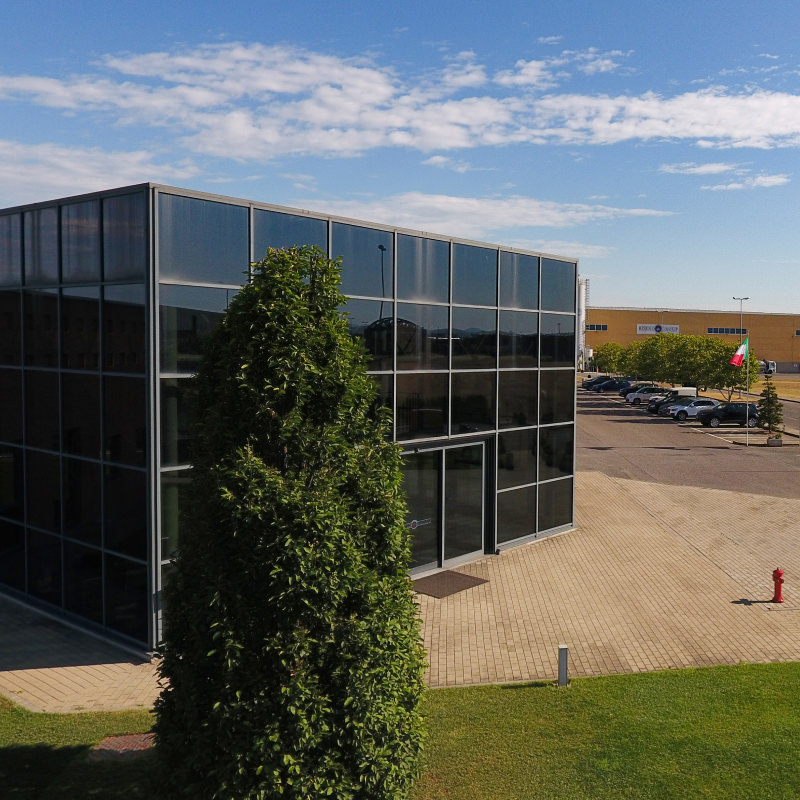 "Federico Mario Boero" Production Facility and Showroom
The "Federico Mario Boero" Production Facility was established inside the Rivalta Scrivia industrial area in 2009.
The facility, compliant with EU Directive 2012/18 Seveso III, is one of the most important production centres for the colour and coatings industry on a European scale. There are two main departments for water-based and solvent-based paints, and it adopts extremely high-performance technologies to ensure high quality standards.
Strada Statale Savonesa 11, Località Pollastra
Rivalta Scrivia, Alessandria, Italy
Tel.: +39 0131 853111
120.000

m²

total surface

area
12.000

m²

dedicated to

production
7.000
references managed
each year
Logistics Hub
The Logistics Hub in Tortona, Alessandria, is strategically located at the centre of the Po Valley, a European intersection and close to important railway and motorway junctions.  There are another two facilities in France, in addition to the Logistics Hub in Tortona. These are located in La Rochelle and Cannes-Mondelieu to achieve better coverage for distribution in Western Europe.
Strada Statale 211, 15057, Tortona, Alessandria, Italy
Località San Guglielmo, Strada Statale 211, Km 11
Tel.: +39 0131 879747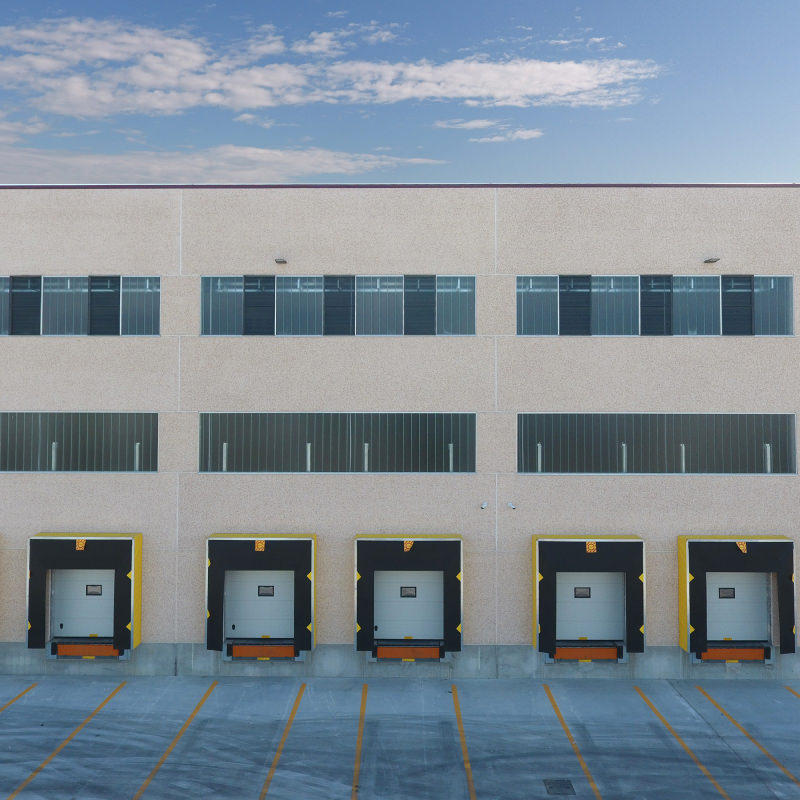 8.000

m²

total surface

area
12.640
pallet storage spaces
in warehouse facilities
+
100.000
shipments
each year
5.000
customers served in
46 countries worldwide
up to
13.000
packages shipped
in a single day