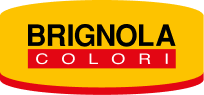 The story of Brignola began 120 years ago. A story that still demonstrates its tradition of quality, reliability, and passion for colour that the brand has expressed over more than a century.
At the beginning of the 20th century, Orazio Brignola launched the business in Genoa, with laboratories for the preparation of white lead pigment, expanding into the marine sector between the Twenties and Forties, proceeding to further consolidate its presence in the architecture & deco sectors in the Sixties and Seventies.
In the Noughties, colour was already at the core of its mission ("Colours improve the quality of life"), and it subsequently found the highest expression of this mission in the BCOLOR tintometric system, characterised by the chance to offer all colours (more than 400,000) at the same price.
Brignola, a part of Gruppo Boero since 2013, now targets painter-decorators of interiors, bricolage, and private individuals, offering products that are reliable, easy to apply, and guaranteed by the experience and dynamism of a brand that has always been close to its customers and to their needs.