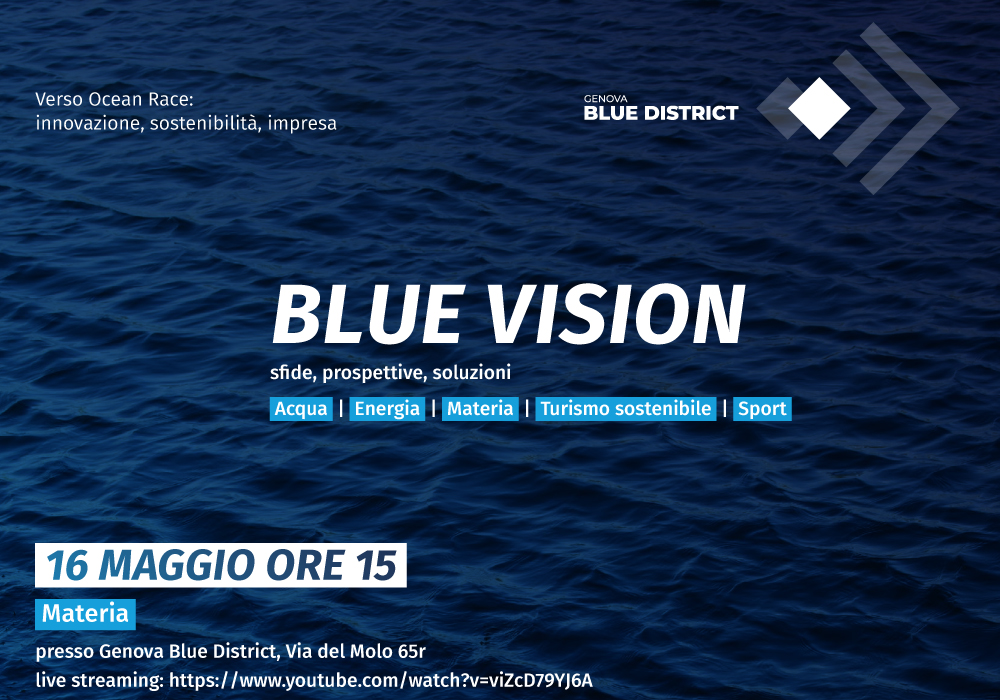 We are pleased to participate in MATERIA, the third event of the Blue Vision series of events presented by the Blue District, which will take place Monday, May 16, 2022 in Genoa in Via del Molo 65r, at 15:00, as part of the project "Towards Ocean Race, innovation, sustainability, enterprise".
The meeting wants to involve the subjects present on the territory about 5 macro-themes related to the Blue Economy and sustainability: Water, Energy, Matter, Sustainable Tourism and Sport; promoting awareness and promoting the dissemination of knowledge through participation and research.
Boero YachtCoatings with the intervention "New developments in paints for boating" wants to propose ideas and solutions related to the challenges of sustainability in our industry, underlining the growth prospects and the efforts still needed to reduce the impact of the activities and products of the marine industry on the environment and society.
We will share with all participants the choices and the sustainable path taken by Gruppo Boero, recounting the collaborations with universities, research institutes and benefit companies such as Nativa, consequently promoting research and investment to reduce the impact of substances and biocides in antifouling products.
The event can also be followed live streaming here.
For more information visit https:///www.genovabluedistrict.com/