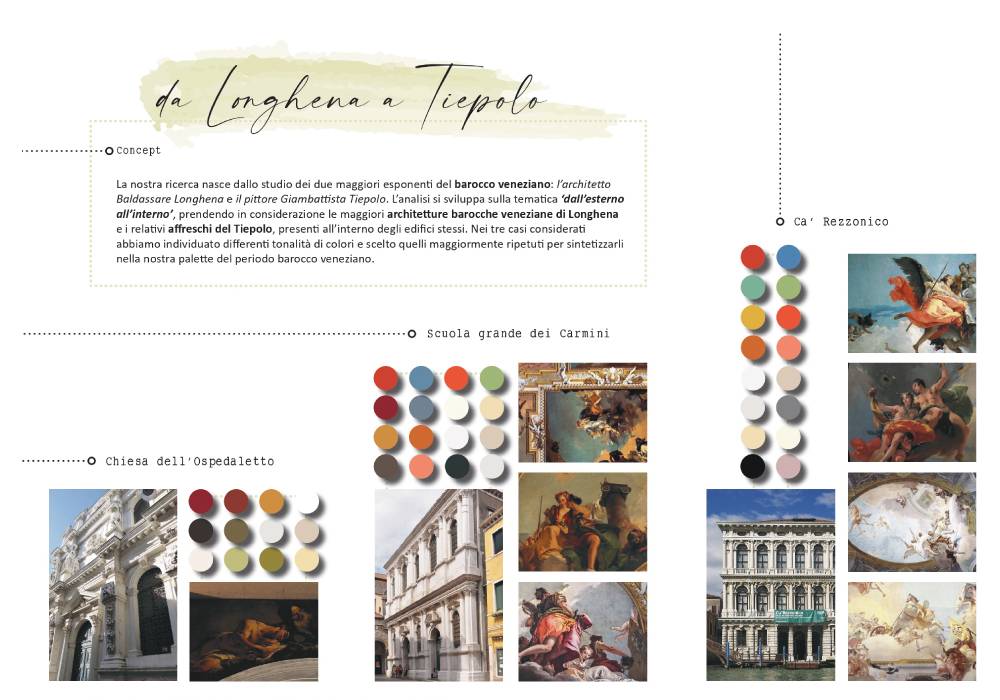 The partnership workshop organised by Gruppo Boero and the Accademia di Belle Arti di Brera has just concluded; it was created for the course, "Progettazione Artistica per l'impresa" taken during the two-year specialisation in Product Design, with professor Roberto Semprini.
Following the workshop, held by Gruppo Boero, "The colours of the neo-baroque from Rome, Naples and Sicily", which launched the project, students carried out a study on the colours used as an emblem in the stylistic expression of the Baroque period in the most representative Italian cities for this movement.
The groups presented their final pieces, some of which will be exhibited in the show, "Barocco & Neobarocco – lo spirito del nostro tempo", to be held in Ragusa in September 2021.
The following image shows a preview of one of the projects, created by the students, Tuissi Martina and Zhyvun Alina.