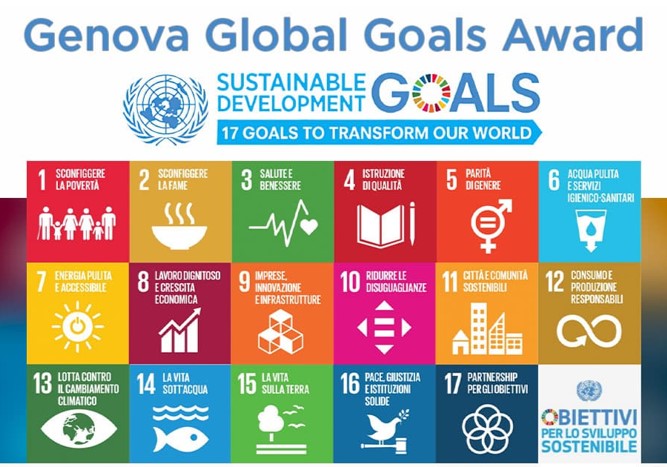 Gruppo Boero has supported the first edition of the Genova Global Goals Award, the award inspired by the 17 Global Goals for sustainable development presented by the United Nations in 2015 and promoted by the Municipality of Genoa.
The event was staged on May 2 at the former Fienile dei Parchi di Nervi during Euroflora and wanted to reward the commitment of large and small companies supporting the policies and investments implemented to make the city smarter.
The final contenders competed in a speed debate, during which each of them had 60 seconds to convince the audience to choose their own proposal.
The ten winners had the opportunity to identify a small common good with the aim of restoring it; in order to make a symbolic improvement to the city and to promote its sustainable vision.
Gruppo Boero supports the winners by providing the necessary painting products to carry out the restoration works.
For more information visit https://smart.comune.genova.it/comunicati-stampa-articoli/genova-global-goals-award-una-citt%C3%A0-sempre-pi%C3%B9-smart-green-e-sostenibile