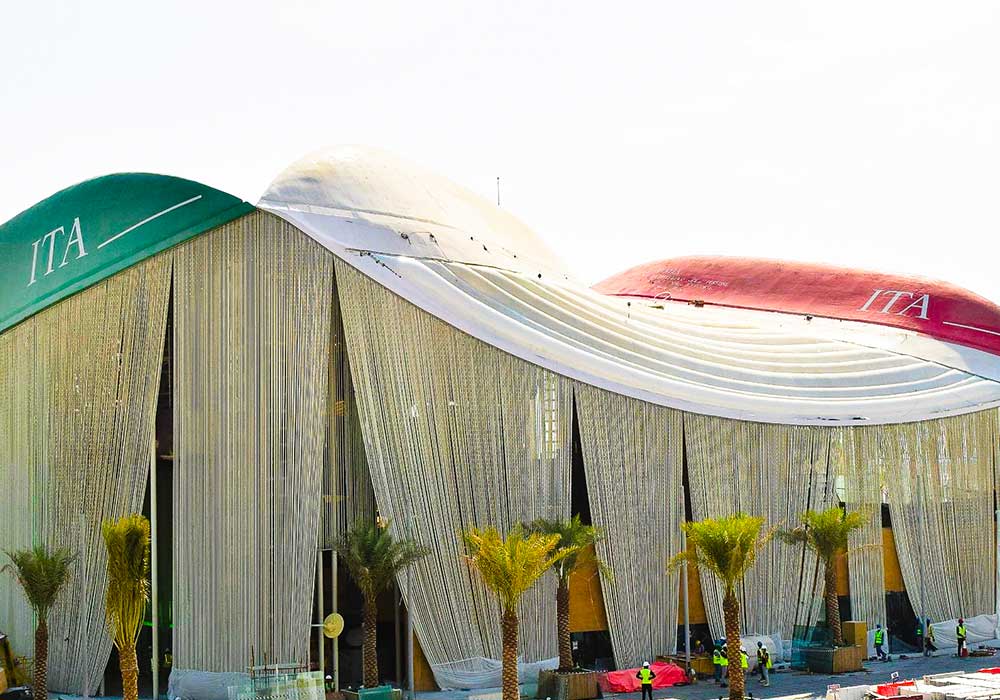 On October 1st, the curtain rose on Expo 2020 Dubai, the universal exhibition that will see how 200 countries present the best of their ideas until March 31st, inspired by the main theme of the event "Connecting minds, generating the future".
The expertise we putGruppo Boero, as Premium Partner of the Italian Pavilion, took up the challenge and put all its expertise into play in order to better interpret this topic.
Thanks to its know-how and competence demonstrated, the cutting-edge products signed by the group have covered the Italian Pavilion. The company painted over 13,000 square meters of surface: for the external part, the inverted hull structure of the pavilion's roof make up the largest flag in the history of Italy (2100mq) and was painted with high-tech products from the nautical sector. The 165 columns supporting the structure were painted with the same products as well.
Some interior areas, on the other hand, have been decorated with the experimental use of "new materials", painting solutions that use spirulina-based raw materials. The microalgae gives surprising colors, thus offering an alternative with a lower environmental impact than traditional raw materials.
But this year's Expo represents so much more.
It is proof that the company, with its 190-year history, considers sustainable innovation one of its fundamental assets to continue growing.
On this occasion, Gruppo Boero will show the world the excellence of the "Made in Italy", capable of creating beauty through color.